ESG (ENVIRONMENTAL SOCIAL GOVERNANCE)
ESG (ENVIRONMENTAL SOCIAL GOVERNANCE)
ESG INTEGRATED ACROSS INVESTMENT LIFECYCLE
RESPONSIBLE INVESTMENT STRATEGY
Differentiated at i) platform and ii) Fund level, and iii) integrated throughout the investment cycle.
Each investment team has an ESG champion in charge of implementing appropriate procedures.
Investments are evaluated by the ESG Committee which offers advice and recommendations to the Board of Directors on ESG issues and ensures that the investment strategy complies with the ESG Policy.
THREE LEVELS OF GOVERNANCE
ESG Committee: supports the Board of Directors on ESG issues. Composed of CEO, ESG Manager, CIO, CFO and Chief Risk Officer.
ESG Manager: Promotes and coordinates the ESG activities of the SGR and its Funds.
ESG Champion: Each investment team has a member in charge of implementing the correct responsible investment process.
INTEGRATION
Fully-integrated ESG Management System at platform level.
ESG factors integrated into investment procedures.
ESG requirements embedded within Fund constitution documents.
REPORTING
ESG reporting to LP's integrated within fund reporting cycle.
In accordance with the SFDR, the Portfolio Manager will monitor and evaluate a number of PAI indicators (e.g. GHG emissions, Energy consumption, Water consumption,…)
Policy for integrating the sustainability risk into the remuneration policy
Following the enforcement of Regulation (EU) 2019/2088, our remuneration policy was updated with the aim to strengthen the promotion of sound and effective risk management in relation to sustainability risks. In particular, each employee has been assigned at least one objective related to the implementation of ESG principles and relevant to their corporate function. With specific regard to managers involved in the investment process of AIFs that fall into the product categories governed by Articles 8 and 9 of EU Regulation 2019/2088, they are assigned specific objectives that integrate the risks and ESG factors relevant to the investments of each asset portfolio.
Responsible investment strategy

We adopt an ethical and responsible approach to our business and, as active investors we keep looking for long-term sustainable value creation. We hold a deep conviction that our business model must have a positive impact on the real economy and social environment.
We participate in the Climate Pioneer Partnership with the aim of planting 200,000 trees annually. For every tree planted by our partners, more than 308 kg of CO2 are removed from the atmosphere during their lifetime.
0
MWh renewable energy produced
Sustainable Investment Opportunity
Our responsible investment approach is differentiated at the SGR and Funds levels and,
it is integrated throughout our investment cycle. 

The GAC platform is dedicated to the launch of ESG compliant funds including:

Green Arrow Infrastructure of the Future fund has a sustainable investment objective comply with Article 9 of the SFDR ("Article 9").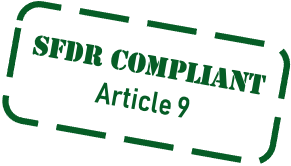 Green Arrow Private Debt Fund II and Green Arrow Private Equity Fund IV Italian Champions promote environmental and/or social characteristics comply with Article 8 of the SFDR ("Article 8").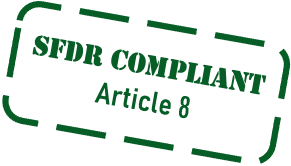 Fondo Rilancio Italia promotes environmental and/or social characteristics comply with Article 8 of the SFDR ("Article 8").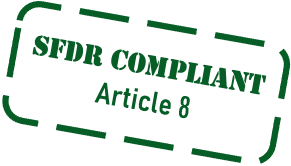 SDG GOALS THAT WE SUPPORT